Products ► Car Lifts ► Hidral Driver on Board Car Lift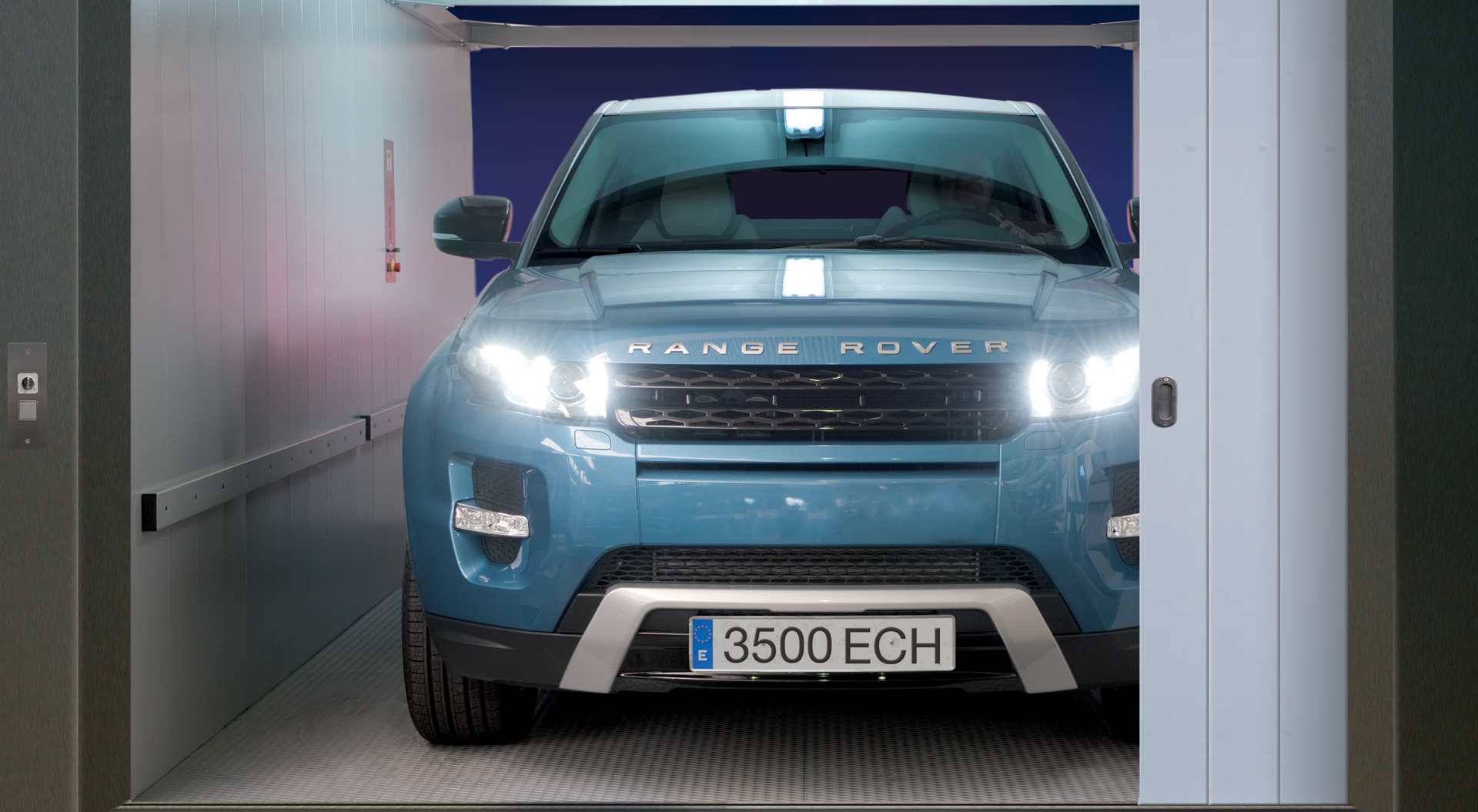 Hidral Driver on Board Car Lift Information
We supply and install one of the best Driver on Board car lifts available on the market today.
The Hidral ECH car lift has a dual column design enabling it to accept loads of up to 3,500kg and have a width of 3,000mm.
This lift is ideal for apartment buildings with parking garages where it is not possible to build access ramps or to replace an existing car lift.
EC declaration of conformity certified by AENOR for the design and manufacture of machinery contained in Appendix IV Category 17 of the Machinery Directive 2006/42/EC.
Easy operation: Automatic slat sliding doors with electric locking. They are stored at the side in the space between the guides and the shaft wall. High-resistance 40mm thick slats.
Button panel with key switch and car busy light indicator. Call remote control (optional).
Travel height = 7,000mm (can be customised for greater travel).
2,700mm headroom.
Speed = 0.10 M/S
Stops 2-3
Walls painted with a polyester-epoxy powder coating in light grey RAL 7035 with matching metal protections (or wood as an option).
Grey treadplate flooring.
Lighting using fluorescent bulbs in the upper reinforcements of the side walls.
Double button panel with stop button, emergency lighting, intercom, load indicator and key switch.
Hold-to-run in the cabin with preference of use over landing push buttons.
Designed to be used whilst vehicles contain occupants
Increases garage capacity
Greater stability than competitor DOB lifts due to the two-column design
Prices include delivery and installation
2 year warranty
Full maintenance plan available
The quality of the ECH lift exceeds that of other vehicle lifts due to its greater stability. The two-column design can with stand heavier loads and be made up to 3 metres wide.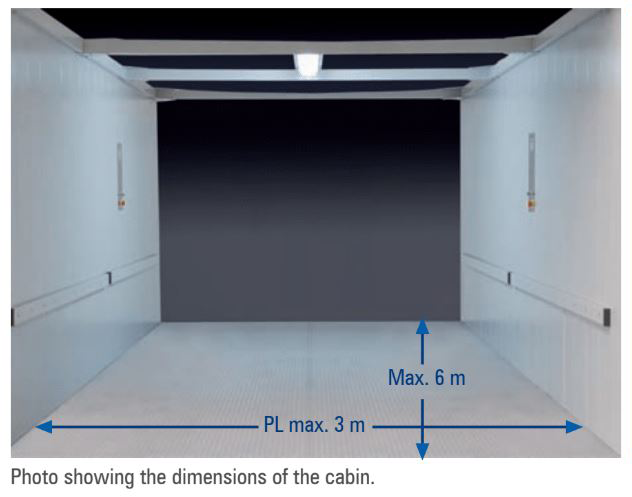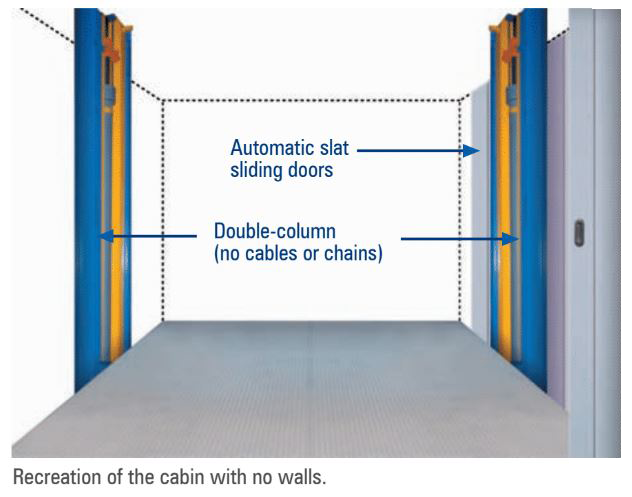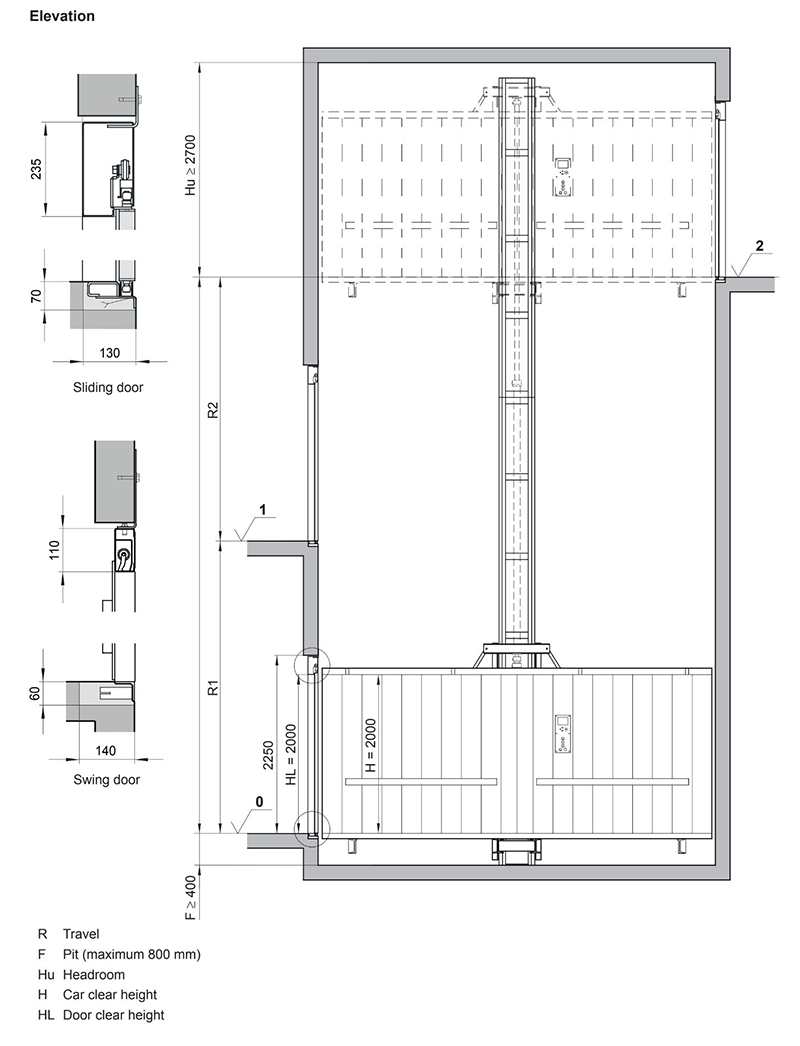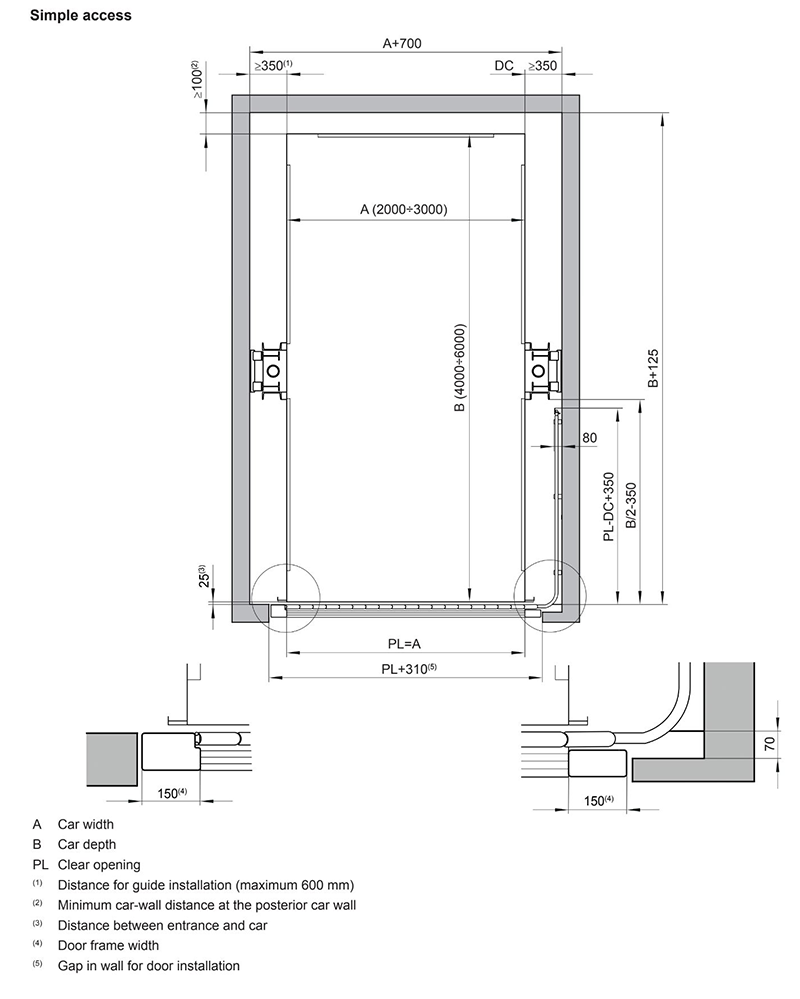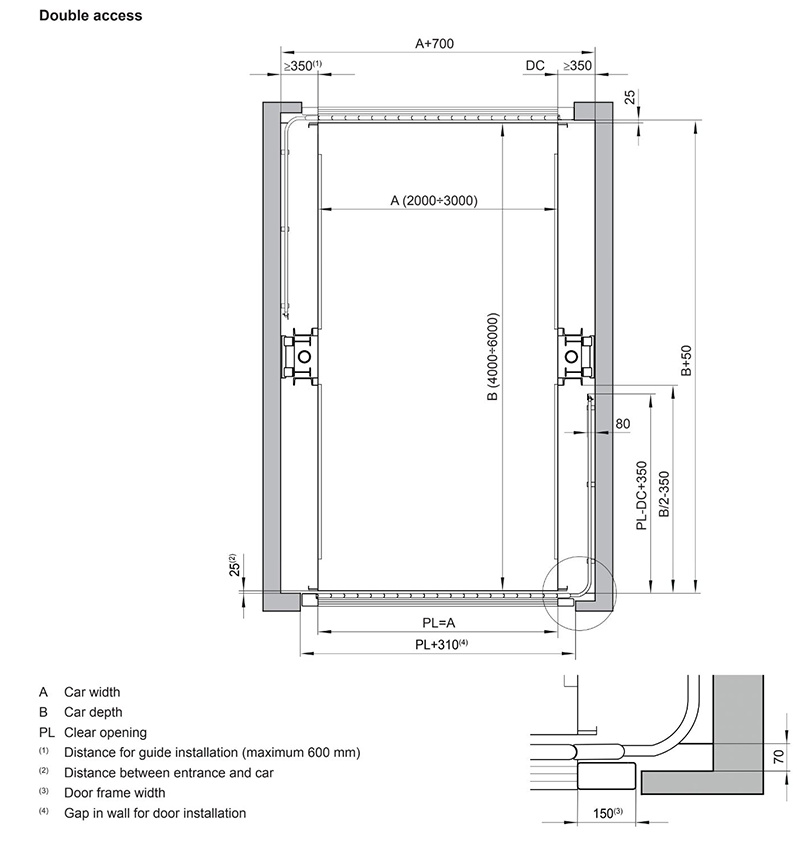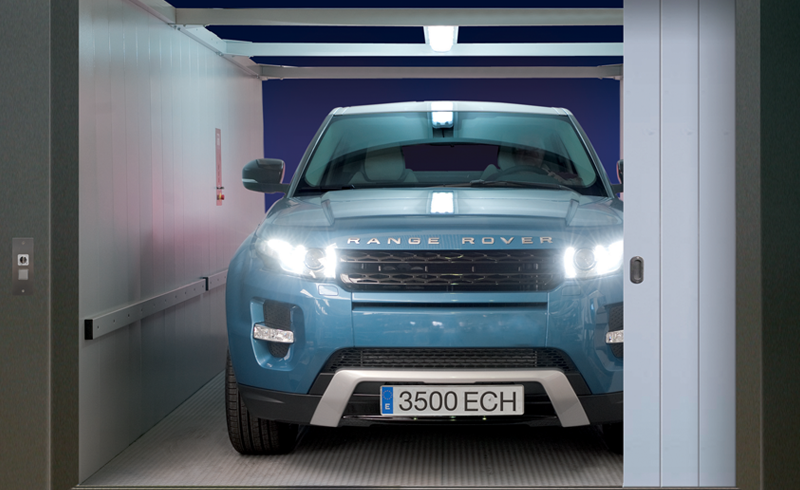 All prices include delivery and installation costs.