Products ► Car Stackers ► Opti-Park H250 Double stacker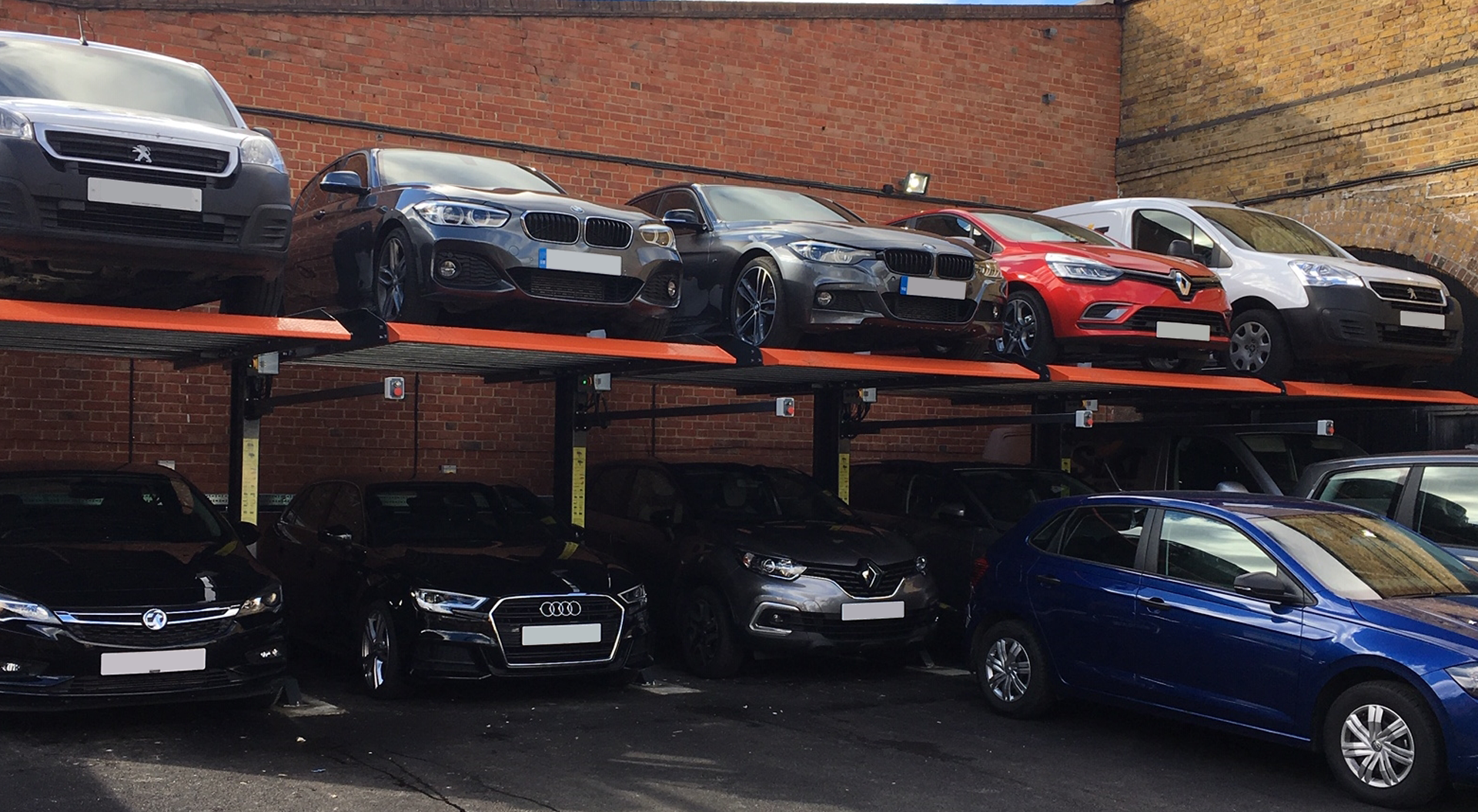 Opti-Park H250 Double Stacker
The Opti-Park H250 is a high quality double stacking parking lift with an economy price.
Fully CE and ISO compliant with 10 dynamic safety features.
Easy to operate and well-engineered with 2,300kg or 2,700kg load capacity.
Height adjustable.
Middle post sharing feature saves space.
Anti-slip deck.
Operates with both 1 and 3 phase outlets.
10 year structure warranty / 3 year warranty on all parts.
2100mm lifting height.
50 second rise and descent time.
Our car lifts are manufactured in China with German control components and have a longer warranty period than others on the market.
Our double stacker car lifts are comparable to European manufactured car lifts that cost more than twice the price.
Doubles parking capacity
Free delivery, installation and paint customization
Low cost: most economical high quality double stacker car lift on the market in the UK
Low maintenance
Universal parts for global availability
Unique Post sharing design provides; Less overhead cost, Less width required, Less installation time needed, Less delivery cost and a Stronger structure.
Sixt rent a car ltd, Battersea – London, UK
"OPS have allowed us to maximise the potential of our sites.
We have seen a return on investment within months of installation.
A really good quality product at a price that's very approachable.
We are already exploring options to use their solutions elsewhere on our estate".
Aaron Kedward
Property Central Operations UK
Sixt Rent a Car

Before sharing: 5 Opti-Park H250 Double Stacker units with 10 posts

After sharing: 1 complete unit comprised of 5 Opti-Park H250 Double Stacker units with just 6 posts

Carriage
Transparent oil tank
Oil drip tray (optional)
Galvanised cover plate
Electric box
Oil pipe protector
Key switch & emergency stop button
Dynamic lock
Front & back footage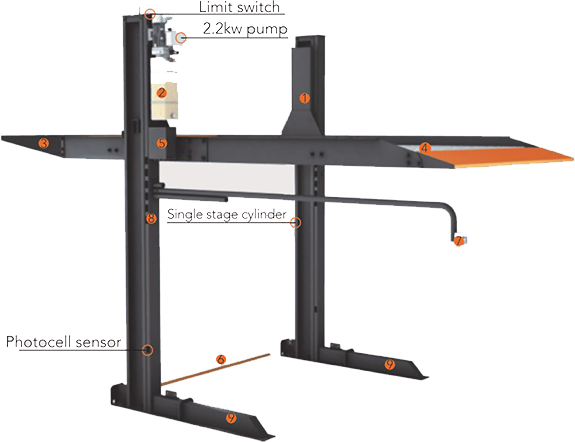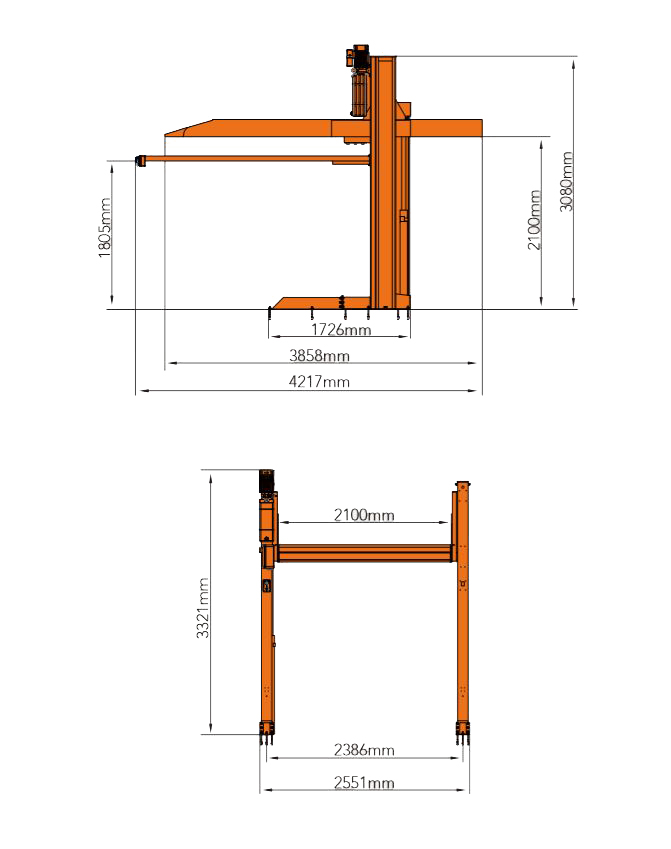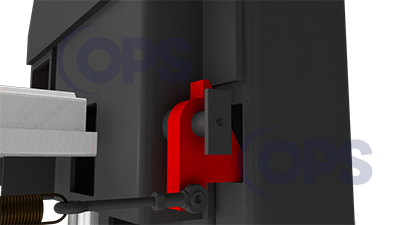 Advanced mechanical anti-falling lock device.
Individual power pack and control system for each unit makes operation more convenient.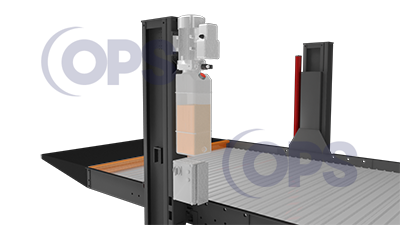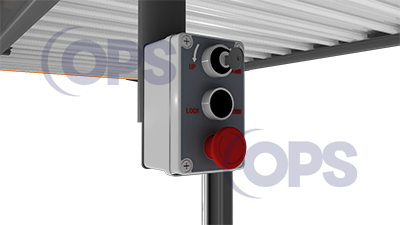 Key switch for each operation with emergency stop button and lock down button.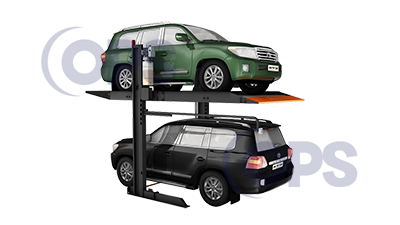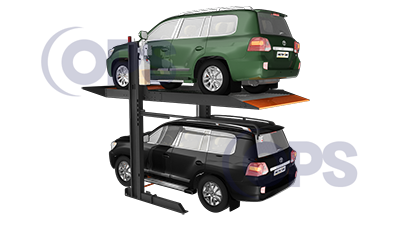 Example of H250 with Weather Protection Kits.