Products ► Car Stackers ► Opti-Park H275 4 Post car parking Lift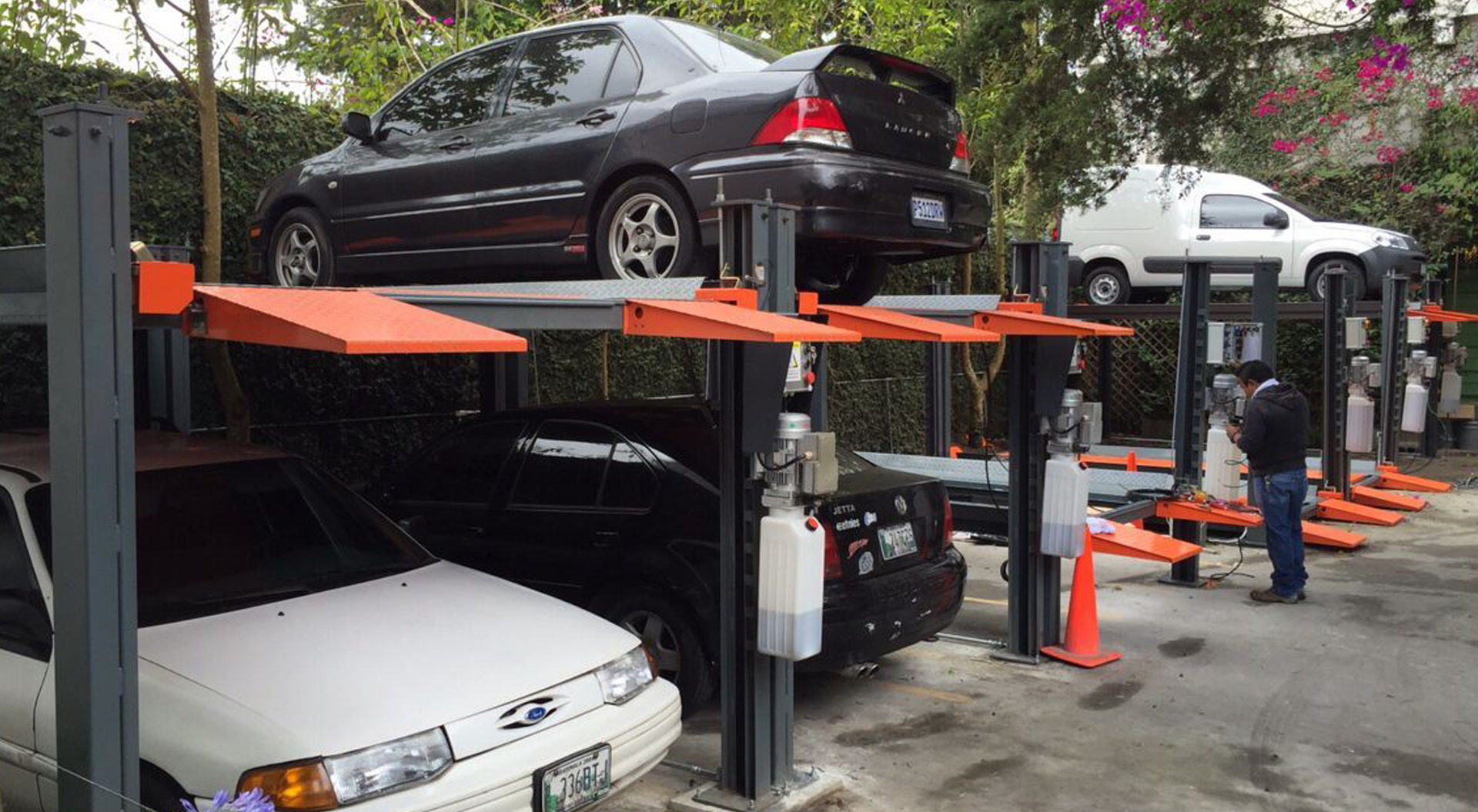 Opti-Park H275 4 post car parking lift information
The Opti-Park H275 is a 4 post parking lift  designed for valet parking.
It is operated with an electrical control system.
It moves only vertically, so the users have to clear the ground level to get the higher level car down.
It is hydraulic driven with steel ropes.
The equipment can be used for heavy duty vehicles.
Fully CE and ISO compliant with dynamic safety features.
Easy to operate and well-engineered with a 3,600kg load capacity.
3,600kg capacity makes it possible for heavy duty vehicles.
2100mm usable platform width makes it much easier for parking and retrieve.
Unique mechanical steel ropes detection will stop platform at once in case the steel rope is loosened or cut off.
Anti-slip deck.
Lateral protection wings at two sides of platform.
Electric key switch control for security and safety – Automatic shut-off if operator releases the key switch.
Lock down button makes platform sit on locking tabs to increase safety and rest the cylinder.
Hydraulic cylinder and steel rope drive system for smooth operation – The piston pole is chromed to prevent corrosion.
Self-standing and self-support structure.
Dynamic mechanical locks as anti-falling device hold the platform in place.
Platform can be stopped at different heights to fit for various vehicles and ceiling heights.
Operates with both 1 and 3 phase outlets.
10 year structure warranty / 3 year warranty on all parts.
Our car lifts are manufactured in China with German control components and have a longer warranty period than others on the market.
Our double stacker car lifts are comparable to European manufactured car lifts that cost more than twice the price.
Low usage cost
Wider platform for easy parking: The usable width of the platform is 2100mm with a total equipment width of 2540mm.
Strong and stable structure
Dynamic locking devide & break cable detection lock
Lock down button
Free delivery, installation and paint customization
Low maintenance
Universal parts for global availability
It is hydraulic driven with steel ropes and with a weight capacity of 3,600kg the H275 4 post parking lift is perfect for heavy duty vehicles.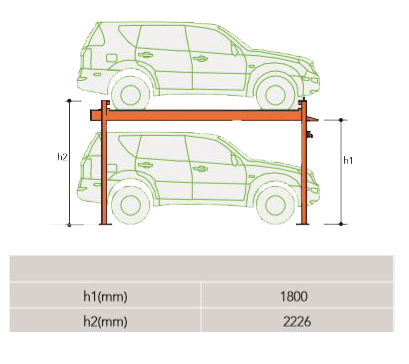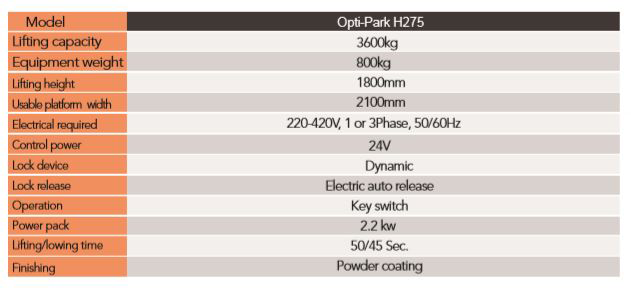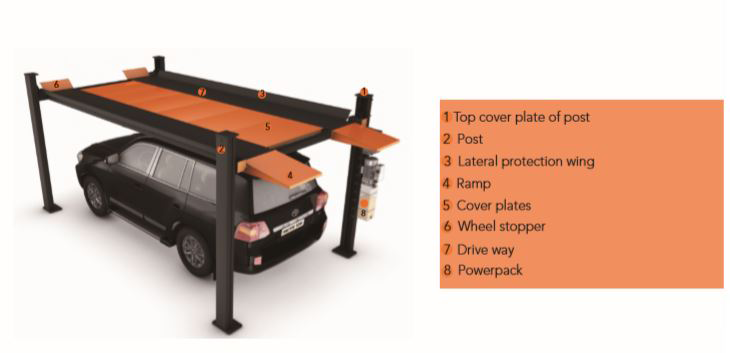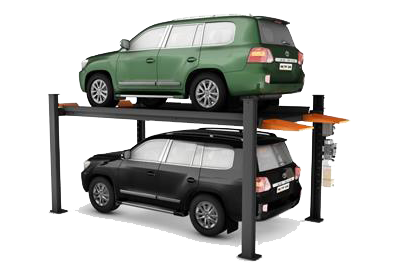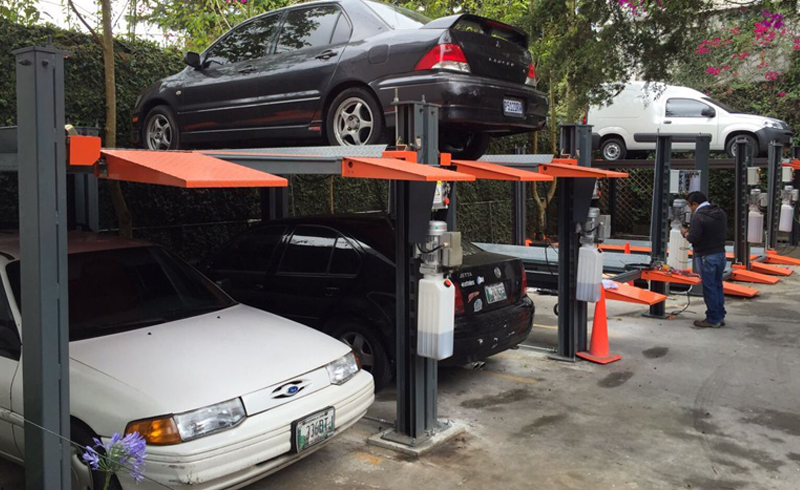 All prices include delivery and installation costs.