Products ► Car Stackers ► Modulo Twin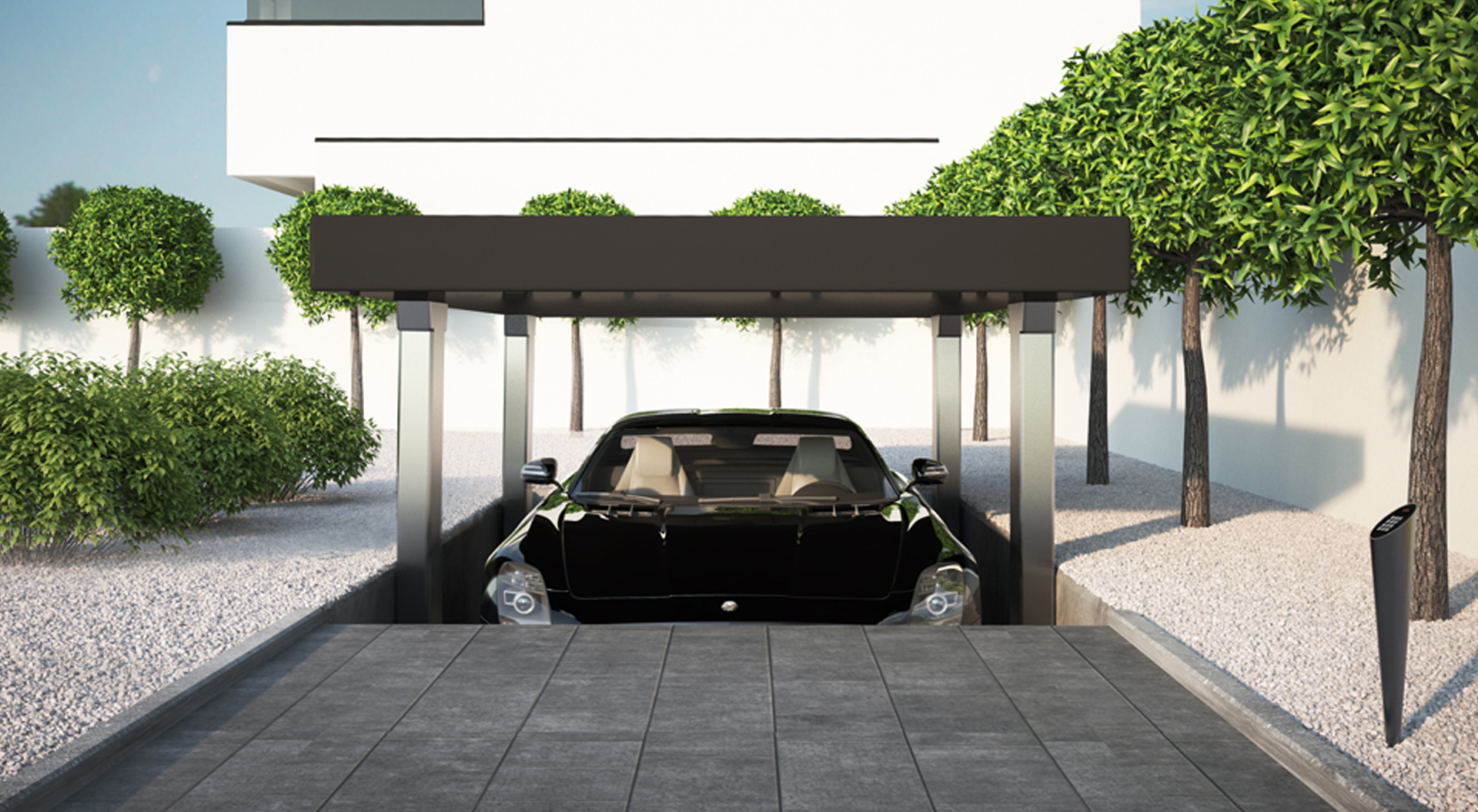 The Modulo Twin parking system is an underground parking device that allows you to conceal a 2nd parking space beneath an external parking area.
The devices are powered by hydraulic power units.
THE HYDRAULIC INSTALLATION INCLUDES:
Hydraulic power unit
Two hydraulic cylinder with valves protecting against hose cracking
Solenoid control valves
Hydraulic hoses
THE HYDRAULIC POWER UNIT INCLUDES:
Hydraulic oil tank
Pressure gauge
Hydraulic pump
Electric motor
Safety valve (maximum pressure adjustment valve)
Oil filter
Platform dropping speed adjustment valve
THE ELECTRICAL INSTALLATION INCLUDES:
Electric box
Main switch
Control panel
Electrical wiring and fixtures
Increases garage capacity
Utilises existing outdoor parking area
Prices include delivery and installation
2 year warranty
Full maintenance plan available
The Modulo Twin maximises outdoor parking space. The style of your parking area will be maintained seamlessly.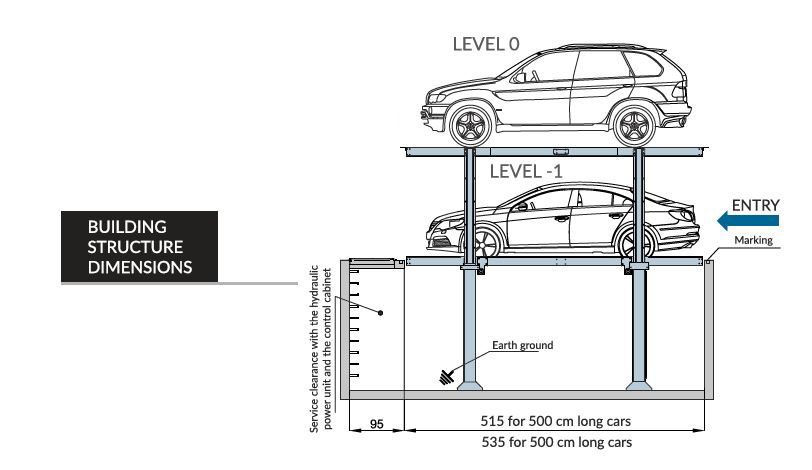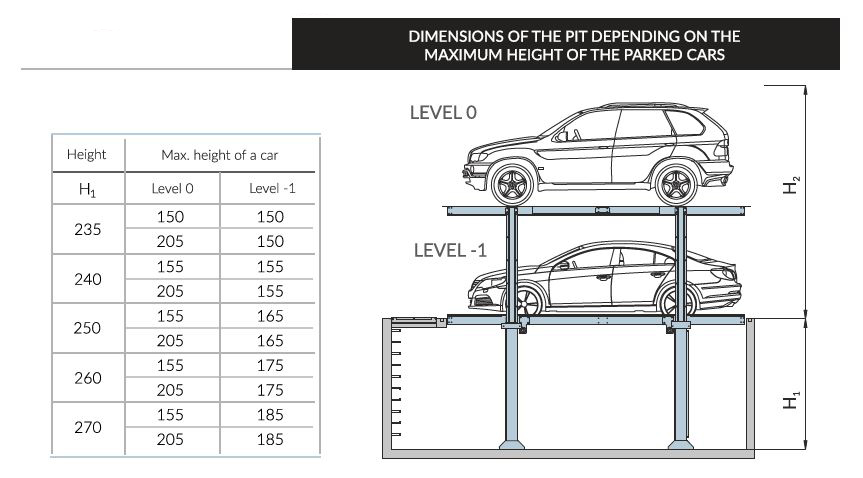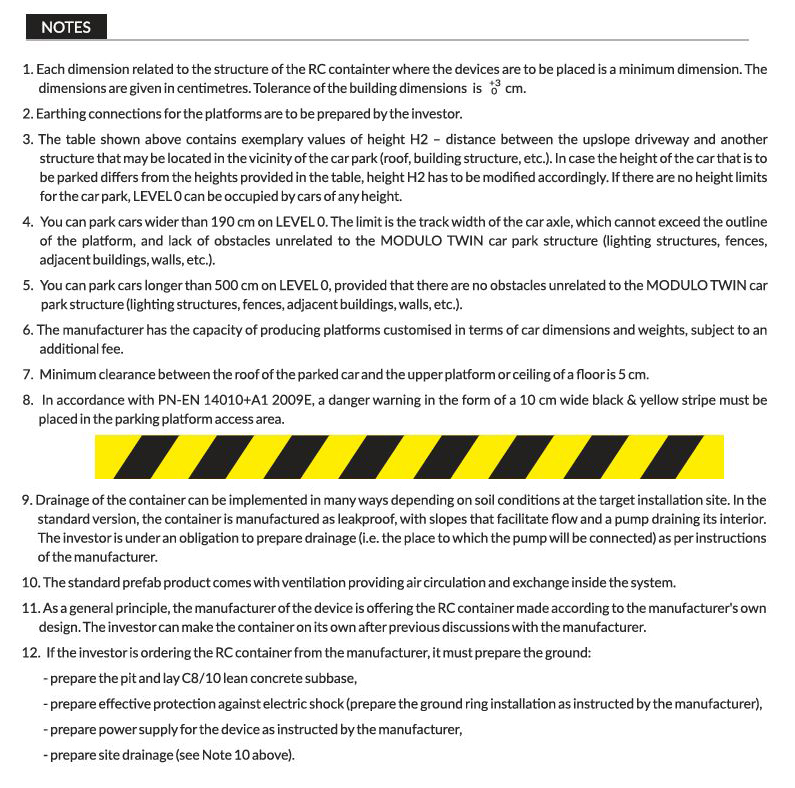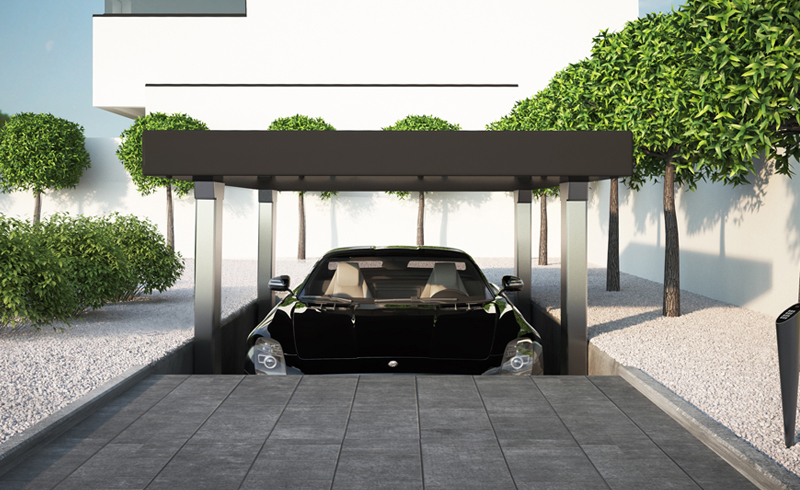 All prices include delivery and installation costs.